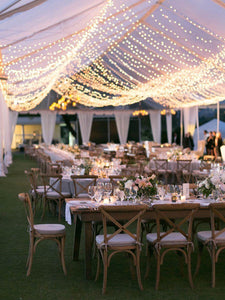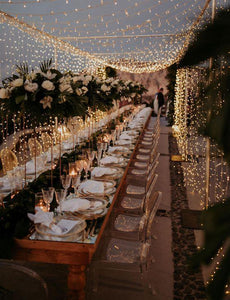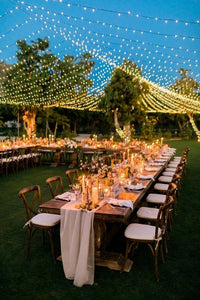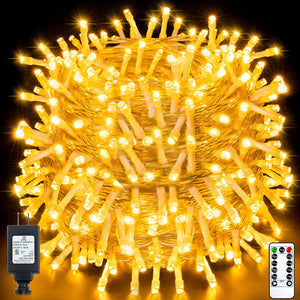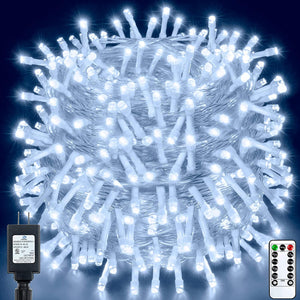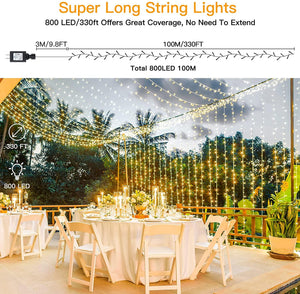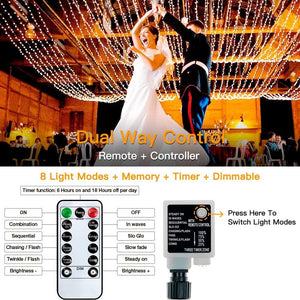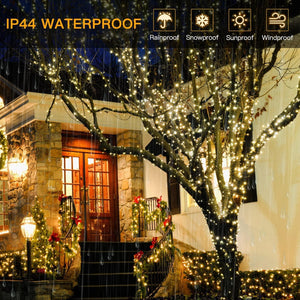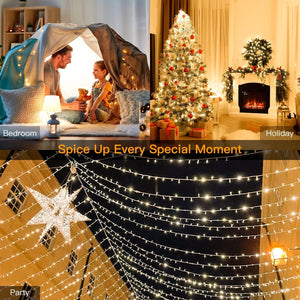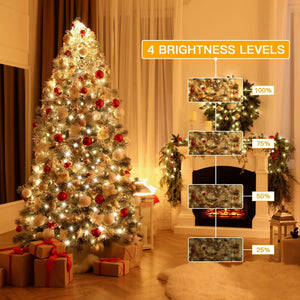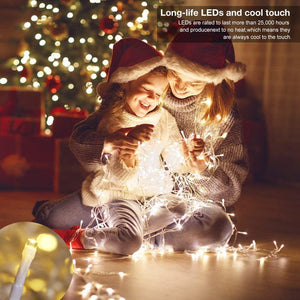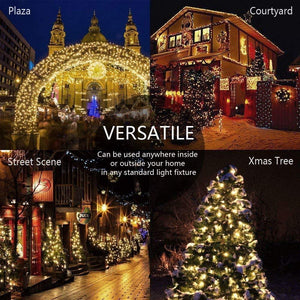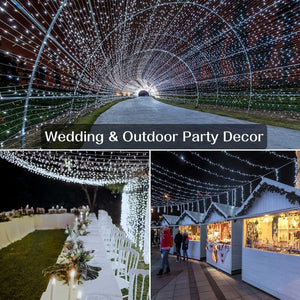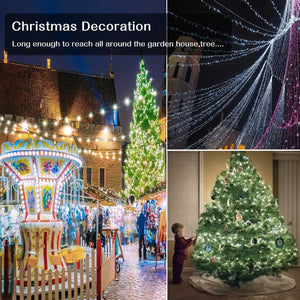 I like the vibrant colors and brightness. Added extra elegance to my wedding!
I ordered the 330 ft string and mounted it over my pond on 8 ft 4 x 4 posts to make a "light ceiling." It worked exactly as advertised. Reasonable price as well.
My order arrived in excellent condition. Highly recommend the lights and the company.
Works as advertised with bright lights
This light set is quite long, and very convenient in that sense - you won't need to link together a half dozen sets to cover the distance that this individual set reaches. The various light functions work well, and are easy to cycle through. The set also looks to be suitably waterproof. Good purchase.
We put these up for an outdoor wedding. They worked perfectly. They were very pretty.
I love these lights and I think they're the nicest color available for orange lights indoors. I really recommend these lights as the remote is super handy, brightness is high, cord length from plug is very good, and again they look very pretty.
I put this string of lights on my Christmas tree. One string was a lot of lights and it is LONG. I ended up wrapping the string around a 5 gallon water jug. The length makes it a little ungainly but it has 8 functions for effect and draws very little electricity. Makes for a gorgeous tree.
One strand of these covered our entire outdoor Christmas tree. I think I'll order another strand for next year so we have even double the lights!
Love these lights on our pencil Christmas tree! We keep 1 tree up all year in our bedroom and decorate it for different holidays. We even have a half Christmas in June that I wrap presents and put them under the tree for the kids. The lights are bright and beautiful and there are a ton of lights! I am definitely buying more!!!