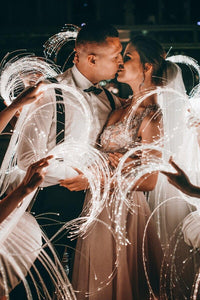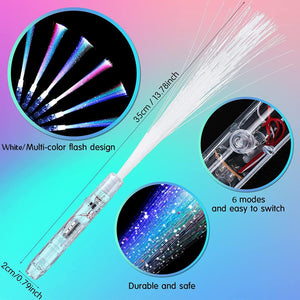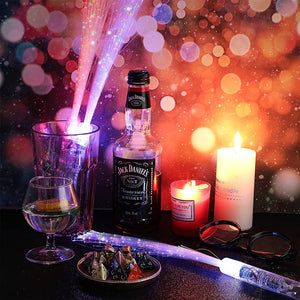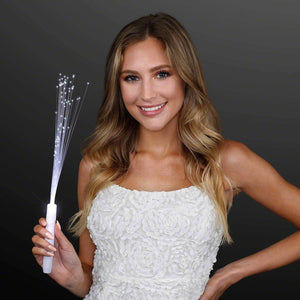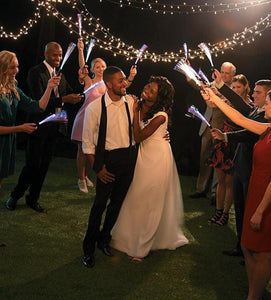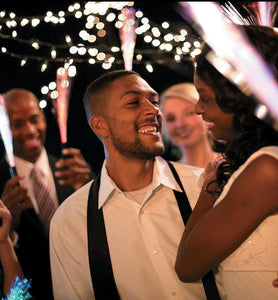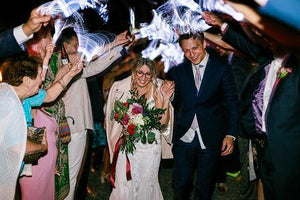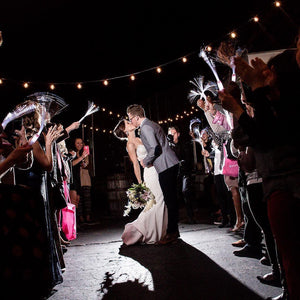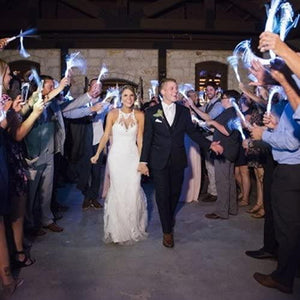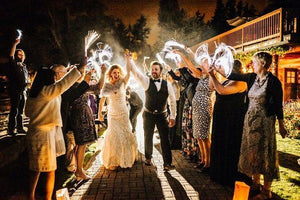 These were so fun at our wedding both on the dance floor and at our send off! Good quality for the price too! The different settings are also fun.
We unwrapped and readied the wands for placement on the seats at the wedding. So much better than throwing anything and fun on the dance floor at the reception.
i was pleased with item..it worked well.
Such a hit at our wedding. These were supposed to be used for send off but we busted them out during the reception dancing and it was awesome. Eventually they were used during the send off.
Think these will be perfect for a safe New Years Eve celebration! Super fun!
We used these for my daughter's wedding departure. Easy to use, bright sparkles and everyone loved it!
We used these for our daughters wedding event. When the bride and groom left at the end of the wedding it was dark in an open field. There were to be no open flames, fireworks or anything flammable used in this meadow. We handed them out to the wedding party and they lined up from the tent to the limousine to take them away. The path using these wands was illuminated well enough for the people and the bride and groom to see. The ground in this area was somewhat uneven from the rain a couple weeks earlier. The ground had dried hard and footing was tricky in the dark. These made the event fun for everyone and a keep sake for those in attendance.
We saw several children still playing with theirs the next morning at the hotel.
These are GREAT party favors! Lights last for weeks!
Bought for kids party.. Worked great... Would buy again
Love it. Is for my daughter sweet sixteen