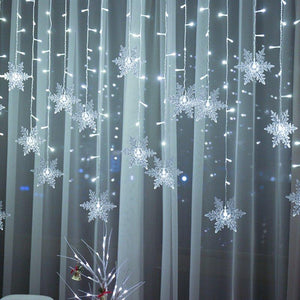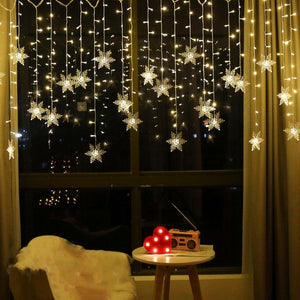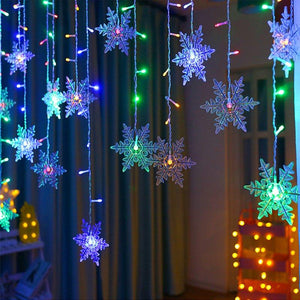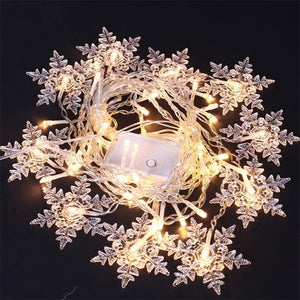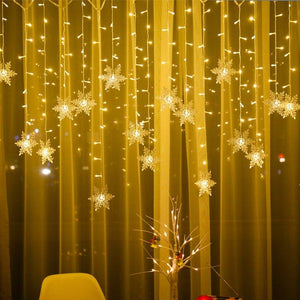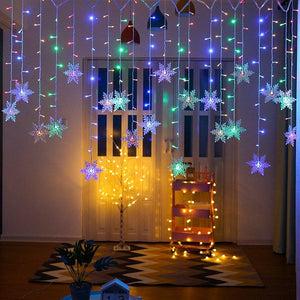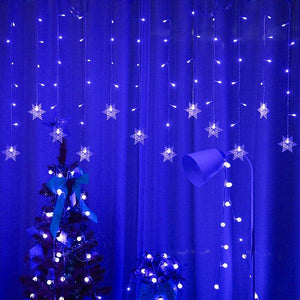 Excellent quality. Everyone loved them!
I love it! And as a BONUS I discovered you can easily pull the stars off and put back on for use year-round. Might be a good idea to remove the stars while unpackaging and hanging so there's less tangling.
Great product my balcony is 12 ft long so I used two sets so it fits from wall to wall. True warm yellow and great quality. You will love it.
These soft snowflake lights are perfect for indoors - around fireplace mantle, picture window, kids room etc. Using them in kids room for a winder wonderland theme. They are delicate and need to be carefully untangled but the light is soft and warm. Gives more of glow than bright light.
These lights are so cool! The timing function has a lot of light features to select from however 'Off' is not one of them but still fun! No issues.
These lights have looked so beautiful! I love them! They have a nice warm glow. Many of my family commented on how nice they looked. The only con I have is that I didn't like any of the lighting settings except for just being on. I felt that they were all too overstimulating/fast. I would have liked a setting with a very slow drip effect, but it didn't have that setting.
I hung these in my front window and they rally light up the room with warm light and look nice from outside. Very happy with them
These are cute and worth the money
Adds a nice soft glow to my rooms. I have them in my bedroom, dining and guest bedroom. All on timers ( not part of the lights). I think I will leave them up all winter!Didn't last long 3 of my 4 sets have been returned. 2 stopped lighting up on half of the strands and one went completely out. I have waited 3 weeks for a refund. Nothing yet.